The Youth Poster Contest provides Marin middle and high school youth a unique, very public platform and an exceptionally-wide audience for expressing their hope, optimism and concerns about issues that affect their lives.
Our 2019 contest winners and finalists saw their work featured in many newspapers, magazines, on TV and radio, on social media and toured across the Bay Area in a 5-location poster exhibition. Due to the tremendous success of the 2019 poster contest, exposure of the 2020 posters will be even greater.
Andrea Flores Miranda, 2019 Producer's Award winner, said "The contest helped me realize I have a voice and I can express it through my art. It shows the perspective today's youth have on these issues so that they can take action and better our future."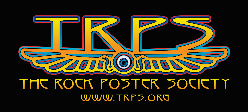 Youth Poster Contest is a fiscally sponsored project of MarinLink, a California nonprofit corporation exempt from federal tax under section 501(c)(3) of the Internal Revenue Service #20-0879422.
Produced by Bruce Burtch, pro bono
We are a Nonprofit Organization
We want to thank and salute our exceptional partners. From day one of the Youth Poster Contest in 2017, they have engaged with us to build a solid financial and marketing foundation. Notably, each and every partner has joined us year after year with their full commitment to the success of this important effort.